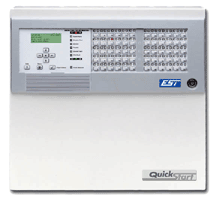 With QuickStart QSC, you're more than covered. From its simple front panel programming, to its PC-based configuration utility, this control panel brings big-system features to even the smallest installation.


QuickStart is a total life safety solution that merges flexibility, high system capacity, and robust features with a cost-effective, installer-driven design. Ideal for small buildings, QSC is perfectly suited for new and retrofit applications in schools, apartment buildings, hospitals, office buildings, and retail facilities. Designed for easy setup and simple installation, QuickStart lives up to its name in every respect. QSC's auto-learn function, and the option of configuring the panel using convenient front panel programming or from a PC, makes system setup a breeze. Text entry is easy as well. A few simple passes of the optional scanner is all it takes to store custom messages.
QSC is as simple to operate as it is to set up. Its easy-to-read four-line backlit LCD display provides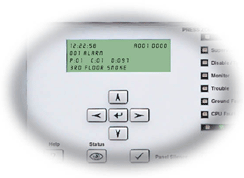 details concerning up to 1,000 system events, while bright system status LEDs and large, tactile control buttons present the user with a clean, crystal clear interface.
QuickStart: Life safety control for people who like to do things the easy way.